As from the title, this post will talk about our feline babies, their fleas and the itch. It has been a few weeks to feel the kind of itch and it has been bothering me and my family during our sleep especially. And I believe to you who are currently reading this post, must have known how itchy your skin feels after you've got bitten by it.
I have been reading reviews after reviews, thus recommendation on home remedies, medical treatment and almost every day and night I have been researching into this matter. So after that, I have been doing somethings to my felines and the cleaning in my home. This writing will talk about what are the steps I have taken towards this matter, and also a recommendation based on what I have done to get rid of them fleas everywhere in your home.
1. Clothing, carpets, beds, bags and all fabrics.
Vacuum and machine dry all of my clothing and pack them in boxes. This is very important as the fleas will hang and may lay their eggs there. so before I do the next step, I clear all of the things and clean them. as for pillows, I had to dry them in the sun.
2. Bayticol
I really recommend this medication to all who are currently having this issue at home. firstly, I use this to mop the whole house. I assure you that this helps a lot. after the first mopping, I barely see it comes back. just that this thing is a bit expensive for the fact for its small bottle. price about RM22-30 per box.
I also use this to clean my cat. However, do note that this thing has its dangers so please refer to the box and read the information on how to use it. All the itch has gone, but I have left with the scars on my skin.
However, I also have done something mainstream to maintain the cleanness at home and to prevent the fleas and tick from coming back. This lead to the next step that I have taken:
3. Clean your feline.
Before I shower my cats with the flea shampoos and their own shampoo, I first soak them for about 3-5 minutes in warm water (added half of the lemon and salt in the basin). afterward, you will see how the fleas will come out from their body one by one, this will make it easier to take them out. Next, I clean them with clear water, and applied the flea shampoo, shower them with their shampoo like you normally do. after the cleaning, I rubbed them with few towels, you will then see the fleas will come out attached at the towels. make sure the towel that you use is in a bright color so that you can see them and kill them on the spot like I did. After cleaning and showering, I make sure I have the flea comb to clean them fleas. This actually time consuming if you are doing it alone.
4. Cats flea prevention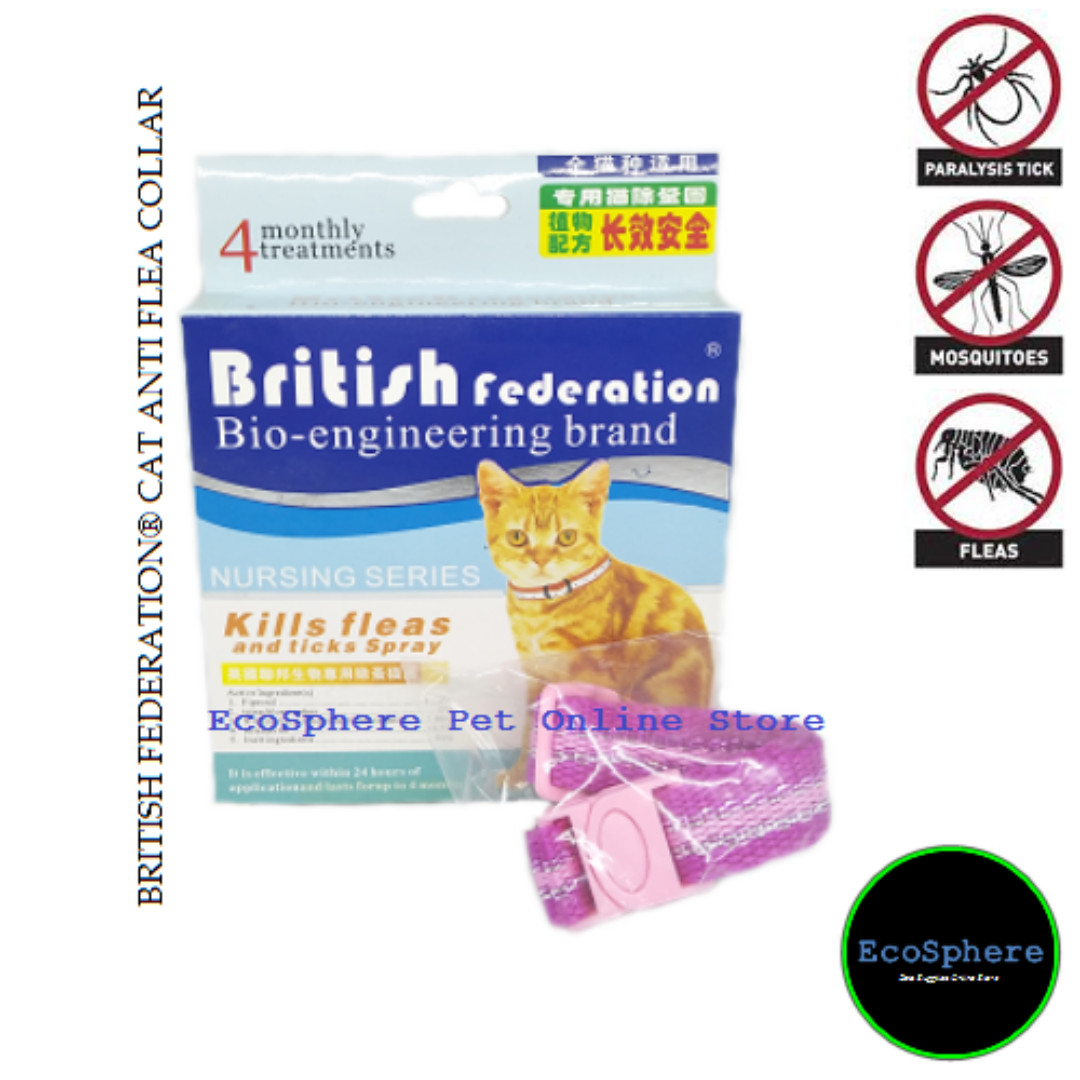 This next is the part where I have used for my other cats even before this happens, and I gotta say that this is a very good idea and it helps. My cat looks healthy and fat when he uses this. but after I have stopped using it, my cat looks very skinny. I believe that this is the reason for the mainstream weight gain (because the fleas do not come to suck my feline's blood. haha).
This costs me about RM11-15, it has only one piece and it lasts about 4 months. So I keep all the dates in my small handbook so that I will get noted and make an alarm on my phone.
After using that, I have also used this product on my felines neck. this is also a bit pricy for its 0.5ml and a small bottle. But I assure you this is the best to apply to your cats. it prevents and kills the fleas immediately! and very recommended. I was introduced to this item from a vet doctor when I first sent my baby to get a vaccine. Some vet has this item on sale, but the place that I went, they were out of stock so I had to order them online. cost about RM18-20/one bottle. some sell them in 3x bottles in a pack, costs about rm49-65. So I would suggest you get them online or shopee for a better price.
Doctors recommendation:
1x bottle per month, each cat. if the cat goes in and out of your house often.
1x bottle per 3 months, each cat. if the cat stays indoor and goes out occasionally.
1x bottle per 5-6 months, each cat. IF the cat stays indoor only.
in my case, I have to use them 1x each month.
5. Feline health and hygiene.
Lastly, to maintain your house hygiene and your felines', it is recommended to shower and clean your feline once in a week, and always use antiseptic spray for your carpets, pillows, and beds. And it is best to Vaccine your feline to avoid diseases and for a healthy life. I agree that having pets takes a lot of effort, time and uses a lot of money. but if you do love them as a family, every penny that you spent of them, worth a lifetime with them. honestly, I have spent quite a lot.
Any recommendation and other chats would be great!